5 years ago, on the 23rd October 2017, after many months of planning and construction work, the Digital Humanities Lab officially opened. Since then we've supported teaching and research through a pandemic, collaborated with academics and cultural heritage institutions on research projects, created many exciting digital resources and websites, worked with 28 undergraduate interns, digitised 100s of cassettes to preserve recordings for future use, worked with Exeter City FC, developed websites and databases for research projects, taken 1000s of high quality photographs of rare books and manuscripts including the Exeter Book and the University of Exeter archive, supported podcast and film recordings, created RTI and 3D printed models for archaeology and a whole lot more.
To celebrate our 5th birthday we will be running open day events throughout the term – keep an eye on our upcoming events or twitter to join us!
In the meantime, lets look back to where the lab began!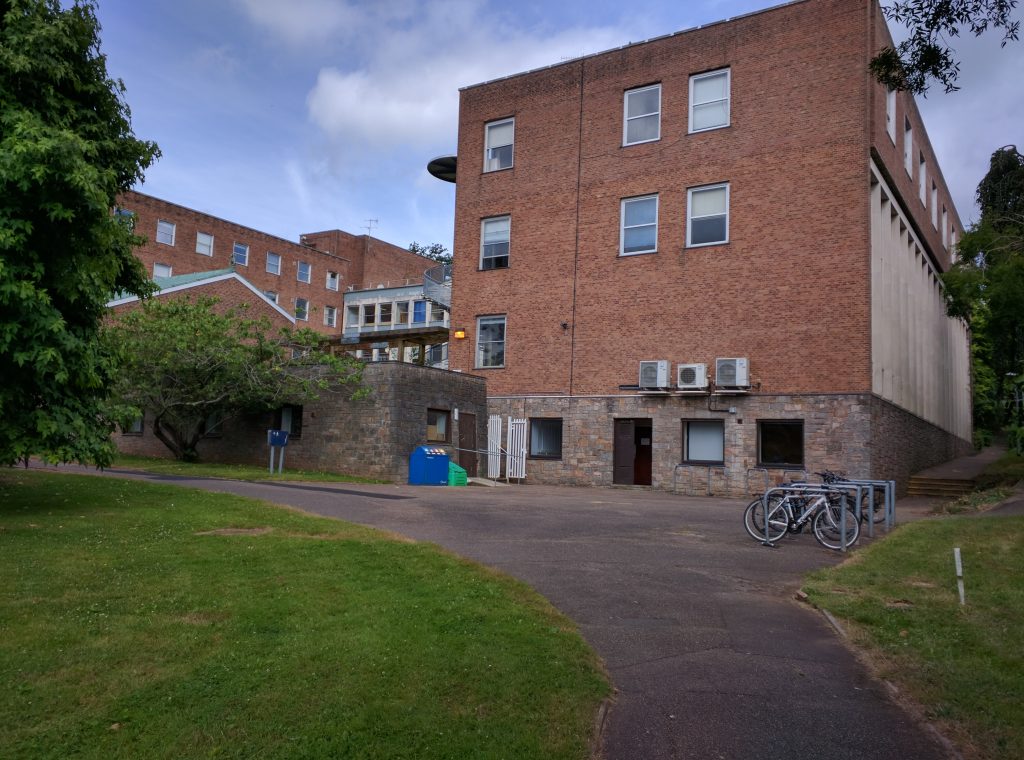 In the summer of 2016, this corner of the Queens building featured an archaeology equipment store, a bike rack and some very exciting recycling bins. And then the diggers showed up…
Continue reading