The new academic year has arrived and a lot has been going on behind the scenes to enhance the learning experience of on-campus and remote learners in 2020/21 and for years to come. With the majority of staff and students working from home, much of university life – from seminars, working groups and research conferences to team meetings, cake breaks and crafternoons – has essentially become virtual. Could this be an opportunity to explore new ways and new tools to teach that can bring real value to the future student experience and enables students around the world to continue to study and engage in a learning community? The answer is yes.
Creative and tech-savvy Digital Learning Developers have collaborated with lecturers to prepare engaging teaching resources and module pages on the Exeter Learning Environment (ELE) across all colleges and subject areas. Module conveners took the opportunity to design clear, informative and streamlined content and revamp course material through personal videos, image galleries, cloud documents for collective editing and virtual activities such as weekly Q&A chats, quizzes and virtual gratitude walls to foster class spirit.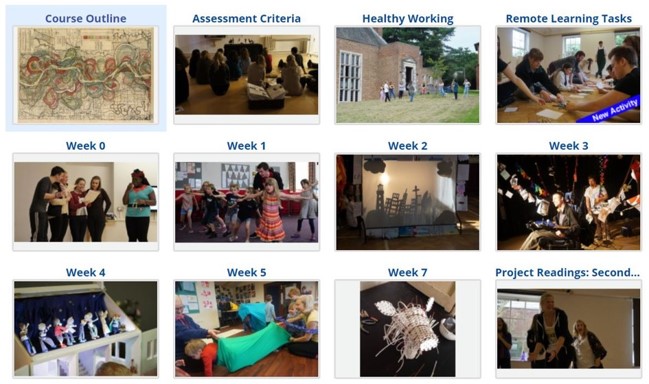 Former Digital Humanities Advisory Intern and Theology student Francis Elsender is part of the DLD team and provides some insight into what it means to move Humanities teaching online.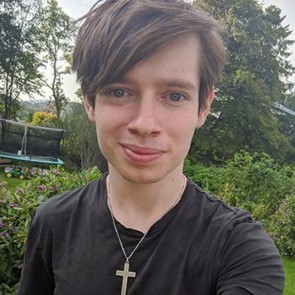 Hi all. My name is Francis and I am one of the DLDs or Digital Learning Developers for the College of Humanities here at the University of Exeter. My role is part of Project Enhance which aims to use technology to create innovative, accessible and stimulating teaching resources for our students. Some days this can mean complex tasks like creating 3D models of artefacts for Archaeology or working out how students will access specialist software remotely. Other days I'm designing quizzes, editing videos and advising academics on the best tools to deliver their content.  The best part of the role is definitely the variety it brings as well as it being a virtual role so I can sit out in my garden at lunch. I know Project Enhance will provide students with new exciting teaching this year and I look forward to them being able to see what we have to offer.
The DLD team is working closely with the Directors of Education for each discipline in Humanities, and they are pro-actively contacting individual course conveners regarding their modules, providing support as needed. To contact them directly, you can email digitalhumanities[at]exeter.ac.uk and your request will be directed to the appropriate team member. 
Eva Bodenschatz