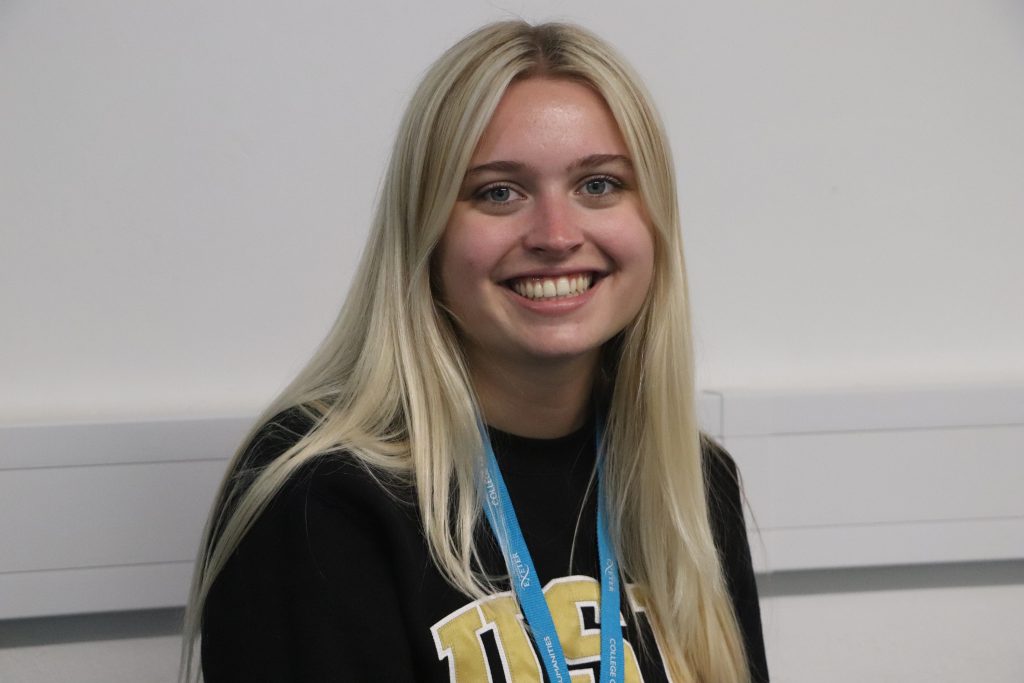 Name: Sophie
Degree: BA History
Favourite project?
In my second term, I worked in partnership with Exeter City Football Club's Grecian Archive to digitise VHS match tapes. This has been a standout project because it has given me invaluable experience in a leadership position, as I have been responsible for developing a workflow for the digitisation process and liaising with Archive staff.
What skills have you developed?
Working in the DH Lab has allowed me to interact with several exciting technologies, including 2D digitisation, 3D printing and Photoshop. Through my experience of digitisation, I have built upon my photography skills and have developed a strong attention to detail. Working on the advisory desk has also enabled me to strengthen my interpersonal skills through interaction with Lab visitors. During my internship, I have developed transferrable organisational, communicational and leadership skills. I have also gained self-confidence, as I have been given the opportunity to express my creativity within an enthusiastic team.
What has been your greatest challenge during the internship and how did you overcome it?
The greatest challenge has been adapting to working from home. As my role as a DH intern is very hands-on, I had to reconsider how I could work on Lab-based projects remotely. By developing an action plan with Emma, I have been able to make the most of this new normal. I have written social media posts, contributed to a Lab video tour and researched valuable technologies (such as Wikipedia) for a Digital Humanities LibGuide. Working from home has therefore provided me with additional research and social media skills.
Have you identified a particular Digital Humanities specialism that interests you?
As a History student, I believe that it is important to preserve culture and heritage for future generations. I am also interested in making the past accessible to a broad audience. Through 2D digitisation and archiving, I have developed an appreciation for the preservation of historical material. My experience with handling valuable texts and artefacts has positively impacted my studies, as I have become familiar with digital archives that hold important sources for my work.
Advice for future interns?
The great thing about the DH Lab is that there are so many unique and exciting projects and every member of staff is keen to share their own area of expertise. I would urge future interns to get involved in as many projects as possible, as this is a great opportunity to learn from those at the forefront of Digital Humanities.
Has your experience as a Digital Humanities Advisory Intern impacted your chosen career path?
My extensive training has given me an invaluable insight into DH processes and job opportunities. It has also fuelled my desire to work in a hands-on and innovative environment. Consequently, I would like to pursue a career in digital preservation. I am also drawn to Digital Humanities because of the versatility of the sector, as it encompasses so many exciting roles.
Describe your internship at the Digital Humanities Lab in three words.
Informative, rewarding, fun!