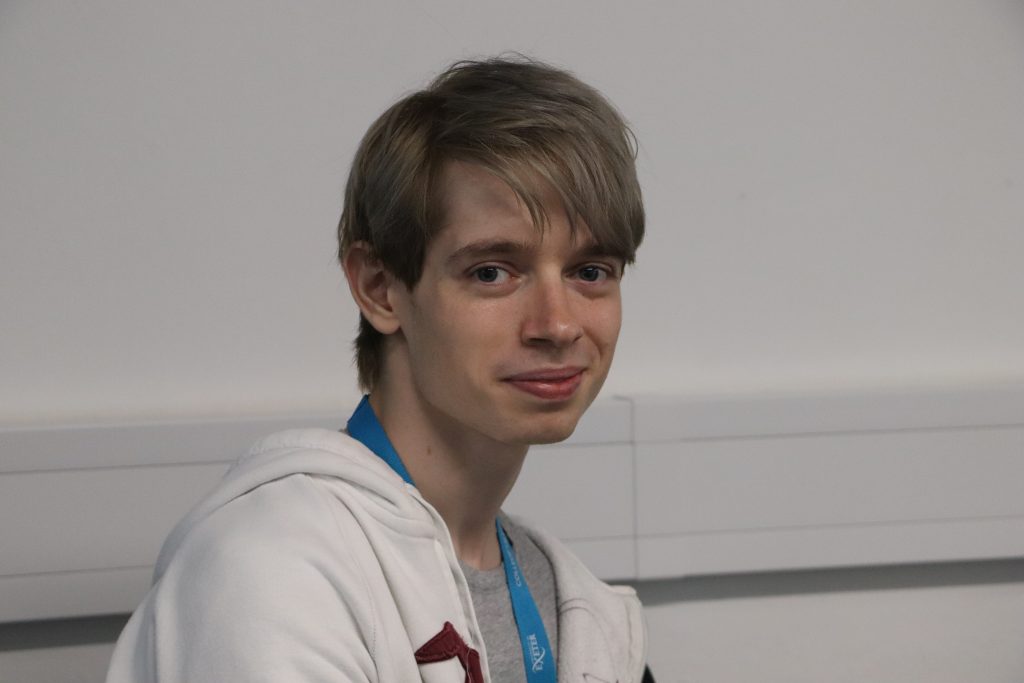 Hi, my name is Francis Elsender and I am a final year Theology and religions student. I originally wanted to be a Digital Humanities Lab intern because I am a big fan of technological innovations as well as the humanities but felt there really wasn't a discipline that successfully blended the two together until I found out about the Lab. My favourite thing about working for the lab has to be the sheer variety of things we get up to on a day to day basis, many of which I would never have had the chance to encounter by just doing my degree. Thanks to working at the lab, I am now proficient in video and audio editing, digitisation of 2D and 3D objects, handling artefacts and texts and I could probably give photography and 3D printing a good shot too! All my co-workers will tell you that my favourite part of the lab is the AV suite as it allows us to make the humanities accessible to all through the resources we create.
My advice for future interns would be to not be scared because you are more than capable of doing any task you set your mind to. Digital Humanities is all about innovating by combining digital techniques and the humanities, and bringing them together to give great insight into how they work to make new breakthroughs and discoveries. As an intern, you are at the very heart of this process, and whilst DH is smashing through academic obstacles, with the help of the Lab and the team, you will be able to overcome any personal obstacles for some real innovation of your own. If I had to describe the lab in three words they would be: Innovative, friendly and shiny (because who doesn't love lots of cool gadgets?)
My work at the lab has really fleshed out my CV so I stand a real good chance at getting any graduate job I apply for. It has also reminded me how much I love the working with scientific techniques and has inspired me to peruse a career in cybernetics. Whatever new gadgets I'm playing with in the future, they'll always remind me of my time at the Lab, and I look forward to keeping in the loop with all the work which the future interns will be working on.