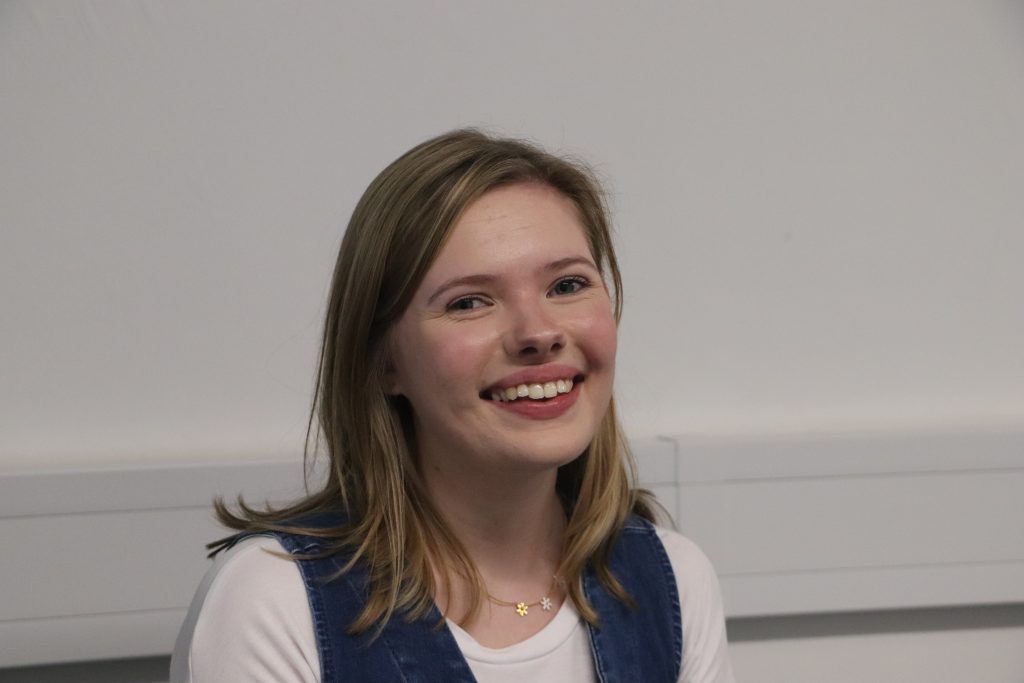 My name is Eve and I've just completed my last assignments as a final year History and French student at the university. Working as an intern in the DH Lab this year has been an incredible experience, allowing me to truly make the most of my final year at Exeter.
This internship has enabled me to develop so many skills throughout the year, related to both DH and the more general world of work. With regard to my DH skills, I have had the opportunity to be trained in 2D and 3D Digitisation, 3D printing and Audio-Visual techniques. I am particularly interested in 2D digitisation techniques because they allow us to study more closely and preserve historical documents and manuscripts, as well as the use of digital archives, to make them accessible to the wider public. Throughout the year I have been able to get involved in numerous projects of this kind, which has really enabled me to hone my skills.
More generally, tasks such as working behind the desk, loaning equipment, looking after the lab spaces and providing technical support have all enabled me to develop my skills in communication, organisation and teamwork to name a few. One of my biggest challenges, not only during the internship but also in life in general, has been getting out of my comfort zone. However, thanks to the lab, I have really been able to overcome this. I have developed skills I never thought I could and my confidence in my abilities has grown massively. My personal development throughout the year resulting from working in the lab has had a very positive impact on my studies, improving not only my skills in time-management, but also my belief in myself.
My favourite project that I have been involved in this year would have to be digitising the correspondences of screen star Vivien Leigh. From undertaking ad hoc digitisation of Vivien Leigh artefacts at the Reframing Vivien Leigh exhibition to digitising hundreds of letters from the actress herself, this project has been an extremely interesting and exciting one. It enabled me to further develop my skills in 2D imaging and has given me greater insight into the life of Vivien Leigh.
Regarding my future career path, I have wanted to work in heritage since beginning university. However, working in the lab has really intensified this interest. As a result of the skills I have gained and the work I have undertaken, I have decided to undertake an MSc in Museum Studies at the University of Glasgow next year. Though some aspects of the course may be online, adapting to working for the lab from home during these unprecedented times has enabled me to deal with this possibility.
To anyone thinking of applying to an internship at the Lab, I would advise you to get involved as much as you can and never be afraid to ask questions. This internship has been one of the biggest highlights of my time at Exeter and I only wish it could last longer.